City Center Parking is now part of the REEF Network. To learn about exciting changes and upcoming improvements, please visit reeftechnology.com
Office Location
514 SW 6th Avenue
Portland, Oregon 97204
Office Hours
Monday through Friday
8:00 AM to 2:00 PM

Problem with a self pay meter?
Let us know.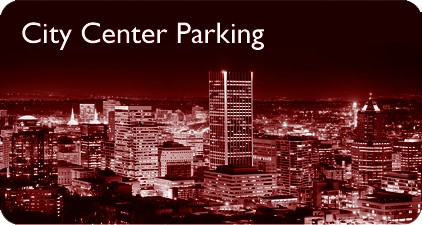 Welcome to City Center Parking
City Center Parking has been in the parking business since 1955. We currently operate approximately 200 parking facilities. These include such notable parking systems as the Portland Trailblazer's 3,000-stall MODA Center, the 900-stall Oregon Convention Center and the 2,500-stall Portland Expo Center.

In December 2012, City Center Parking was acquired by Impark, one of North America's largest parking management companies.


Due to Covid-19 and the OR governor's current orders, the Portland Storefront must remain closed for the near future. No customers will be allowed to enter the storefront until the order is lifted, therefore no pickup option will be available and no receipting CC payments in the office. Options for receiving packets and replacement devices will be via mail or courier only (IMPORTANT courier information - Courier service is a charge of $15 to Portland downtown locations only for businesses and apartment buildings with a concierge on duty – no home residences). Plans are to add a drop box in the building lobby in the near future for returned devices and check payments.