Office Location
514 SW 6th Avenue
Portland, Oregon 97204
Office Hours
Monday through Friday
7:30 AM to 5:00 PM
Problem with a self pay meter?
Let us know.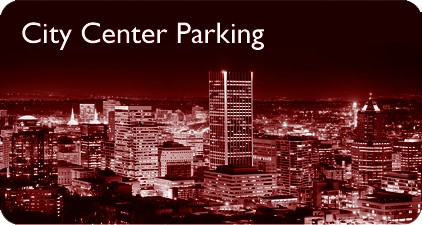 Welcome to City Center Parking
City Center Parking has been in the parking business since 1955. We currently operate approximately 200 parking facilities. These include such notable parking systems as the Portland Trailblazer's 3,000-stall Oregon Arena Project, the 900-stall Oregon Convention Center and the Portland Expo Center with 2,500 spaces.
In December 2012, City Center Parking was acquired by Impark, one of North America's largest parking management companies. The press release announcing the transaction can be viewed here.